Exceptional Repair Work and Other Automotive Solutions
Buy 4 Oil Changes, Get the 5th for Free
Refer a Friend and Get a FREE Oil Change
Medford AC Auto Repair Services at Medford Auto Care LLC
The air conditioning unit in your vehicle operates similarly to a refrigerator. Your vehicle's air conditioning unit is designed to move heat from the inside of your car to the outside of it.
Your vehicle's air conditioning unit has six major components:
The refrigerant carries heat. In modern cars, refrigerant is a substance called R-134a. Older cars' refrigerant is called R-12 Freon, which is more expensive and difficult to find than R-134a.
The compressor circulates and compresses refrigerant within the vehicle's cooling system.
Your vehicle's condenser changes the refrigerant from gas to liquid and expels heat from the car.
The expansion valve (sometimes called the orifice tube) is a nozzle that simultaneously drops the pressure of the refrigerant liquid, meters its flow, and atomizes it.
Your vehicle's evaporator transfers heat to the refrigerant from the air blown across it, cooling your car.
The receiver or dryer filters your vehicle's refrigerant and oil, removing moisture and other contaminants from them.
When you start your vehicle's air conditioning system, the compressor works by putting the refrigerant under pressure, sending it to the condensing coils, which are generally in front of your vehicle's radiator. The condenser expels hot air outside the car, cooling the air within the vehicle. When this happens, the refrigerant is cooled, and it changes from a gas to a liquid, which then passes through the expansion valve and to the evaporator.
Once the evaporator receives the liquid-state refrigerant, it loses pressure and cools the remaining liquid. The vehicle's blower moves air across the evaporator and into the vehicle's interior. If you keep your air conditioning unit turned on, the refrigerant goes through this cycle continuously.
If any of these components is damaged, it can turn your cool car into a furnace during the summer months. Your vehicle's air conditioning issue could be as simple as topping off refrigerant to replacing a valve. When your air conditioning unit is not working as it should, bring your vehicle to Medford AutoCare LLC. One of our trained air conditioning specialists will inspect your car's air conditioner, all lines, the evaporator, and the compressor for leaks and wear.
Brake Repair Services in Medford, Oregon
Brakes are pretty much the most important safety device on your car. If you've ever partially lost your brakes in the past, you'll agree that it's not something you want to experience again. Inspecting your brakes twice a year for wear and damage can protect you and your passengers. Additionally, it will also help save you money by catching any damage before it becomes too costly.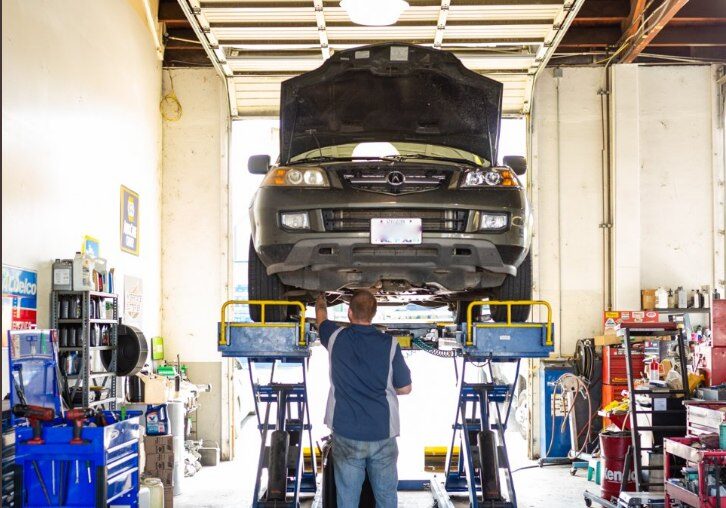 Brake System Components That Can Fail
The master cylinder, the heart of the vehicle's braking system, holds the brake fluid when it is not being delivered to the brakes through the brake lines. If brake fluid leaks because the master cylinder is worn or brake lines are plugged or broken, the fluid cannot be delivered, and the brake pads will become ruined.
The brake fluid itself can become dirty or contaminated as it draws rust-causing moisture and picks up other debris, or it can break down from excess heat. Clean brake fluid is either clear or slightly yellow, while dirty brake fluid may be brown or even black. Old and dirty brake fluid can damage ABS brake systems internally.
The brake lines connect to the master cylinder through a combination valve, which combines a metering and proportioning valve. It regulates the pressure on the front and rear wheels to make sure both sets of brakes are applied simultaneously. A malfunctioning combination valve may cause the wheels to lock up.
Brake pads and shoes can be made of ceramic, metal, or organic materials, while the disc rotors and drums they press against are made of metal. Because the pads and shoes create friction to stop the car, they gradually wear down over time and may wear away completely, letting the metal of the calipers and cylinders they are attached to grind against the rotors and drums and damage them. Some pads have a metal strip attached that sounds a warning whistle when the pad becomes too worn, but this strip sounds only when the car is in motion and the brakes are not applied.
Clean air is enjoyable for everyone. Many large cities now require vehicles to undergo emissions testing in order to minimize air pollution in and around metropolitan areas. If your vehicle fails the emissions test, you cannot complete your annual vehicle registration.
Emissions tests minimize harmful pollutants in the air. With nearly 30 million Americans currently diagnosed with asthma, it is even more important to do all we can to keep the air clean. By reducing harmful toxins in the air, we protect everyone.
Here at Medford Auto Care LLC, we do not only perform emissions tests, but we can provide repairs if you fail the test. We are your one-stop shop for emissions testing and repairs. Come by our friendly shop today, and we can ensure your vehicle will not only be safe to drive but more environmentally friendly.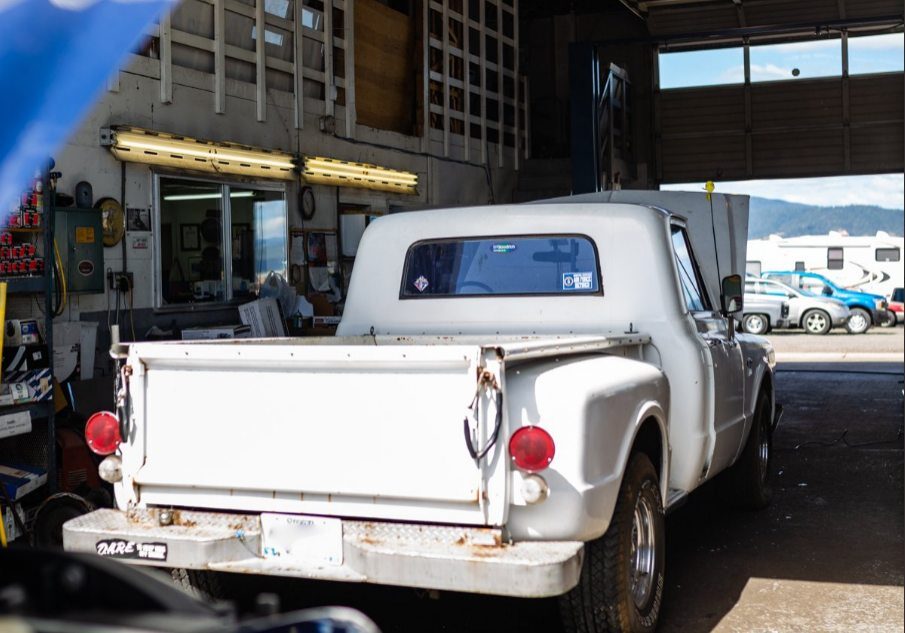 From ambulances to trucks, fleets come in all shapes and sizes. No matter the type of vehicle or the size of your fleet, the experts at Medford Auto Care LLC can provide service to most fleet vehicles. Yearly inspections, maintenance, and tune-ups are all key to keeping your fleet and business on the road.
If one of your fleet vehicles breaks down, the team at Medford Auto Care LLC makes it our priority to get it back on the road quickly. We provide accurate time estimates, so you can know in advance if you need to make arrangements for your fleet. Additionally, with our fleet account program, we can keep track of maintenance for your vehicles to prevent any major repairs.
If you own a fleet and are looking for a friendly, responsible, and experienced team, call Medford Auto Care LLC to schedule your fleet appointment.
Engine oil is what lubricates a car's engine, allowing it to run smoothly and last longer. Car owners must maintain a car's engine by changing the oil and using the oil appropriate for their car's make and model. Every car comes with a "check oil" light and an oil filter under the hood. These components allow car owners to monitor their oil levels and add oil as needed without having to hire a mechanic.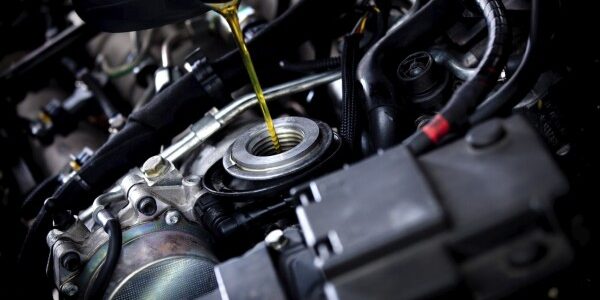 An important part of routine car maintenance is changing the oil regularly. The necessary frequency of oil changes has become a point of contention among experts. The Engine Oil Bible maintains that engine oil can't be changed often enough, but Nordic Group insists that, with the advent of detergent oils and multi-weight oils.  Conventional Oil can go about 3,000 miles, Synthetic blend can go about 6,000, Synthetic Oil can go about 7,000 miles and is recommended to be changed. The best course of action is to check the owner's manual and follow the manufacturer's recommendations.
An obvious benefit of changing one's own oil is saving money, but oil change services frequently advertise bargains. If the "check engine oil" light comes on while driving, this is a strong indication that the car is running low on oil. A driver does not need a mechanic to add oil. However, if the oil light stays on or lights up shortly after adding oil, there may be a leak, and a mechanic should look at the car.
The best way to prevent long-term and costly problems with your vehicle is to keep up with its preventative maintenance schedule. One major key to successfully making sure you are doing all you need to do is to read your vehicle's owner's manual. Regardless of your vehicle's make or model, its owner's manual will contain a maintenance schedule. Every make and model is different, and standby beliefs such as "You have to change your oil every 3,000 miles," may not apply to your car.
The maintenance schedule within your owner's manual is provided by the people who understand your vehicle the best—the company that built it. The manufacturer provides suggestions for how often you need to change your oil, filters, driving belts, timing belts, and more.
While some preventative maintenance—such as topping off fluids—can be performed by the vehicle's owner, other, more complicated procedures should be done by experts like the team at Medford Auto Care LLC. Our team can keep your vehicle in top shape by performing the following maintenance:
Inspecting and replacing timing belts (preventing damage to other accessories)
Inspecting and replacing serpentine belts (preventing damage to other accessories)
Checking and changing oil
Checking, repairing, and replacing battery connection components
Checking and replacing batteries
Checking and replacing cabin air filters: This can keep your car comfortable during the hot summer months.
Checking and replacing your engine air filter, You may need to replace your engine air filter more frequently if you drive in stop-and-go traffic or have a long commute.
Checking and replacing spark plugs
Tire rotation: This helps ensure even wear on your tires, which can help prevent blowouts and leaking. It also helps make your ride smoother.
Tire balancing: Balancing your tires prevents wear, which can significantly improve their life and save you money.
By following your vehicle's owner's manual and having your vehicle inspected and maintained regularly, you can greatly reduce problems and save money in the long run. Let the expert team at Medford Auto Care LLC help your vehicle stay in good condition.